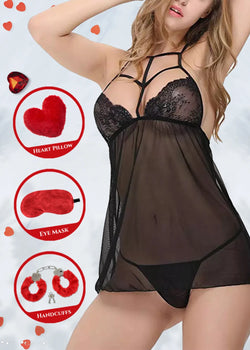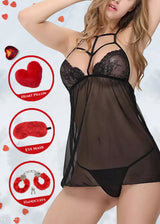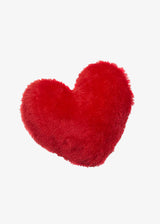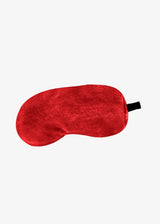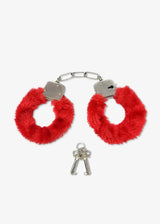 Perfect essentials for any intimate occasion. Essential combo contains:
Black Lingerie
Red Eyemask
Heart Pillow
Handcuffs
Lingerie - Make your day even more romantic with this stunning, comfortable, soft, stretchable mesh fabric babydoll lingerie.
Eyemask - Perfect accessory for a peaceful sleep.Comfortable & soft material.
Heart Pillow - Super soft huggable heart cushion.
Handcuffs - Lock up yours lover's love with soft, furry red exterior handcuffs having metal construction, locking mechanism for restraint, designed for use on wrists.