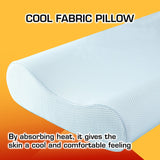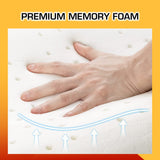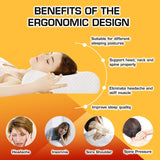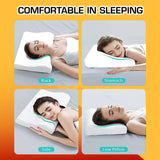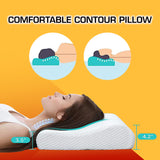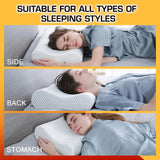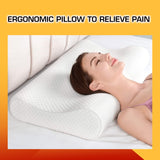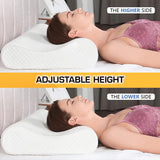 Billebon
Billebon Premium Memory Foam Pillow, Cervical Pillow for Neck and Shoulder Pain
Optimal Neck Support and Spinal Alignment: Experience the exceptional design of our cervical contour memory foam bed pillows. Crafted to provide the perfect neck support and align your spine, these pillows boast a special cervical contour that retains its shape over time.
Durability and Comfort: These pillows are built to last, ensuring both durability and comfort. The pressure-relieving properties of the memory foam deliver excellent support while alleviating pain.
Quality Sleep Without Worries: Rest easy with our contour memory foam pillow. Crafted with high-quality, it ensures a safe and relaxing sleep experience. Its ergonomic design offers firm support, catering to your side, back, or stomach sleeping preferences, granting you the restful nights you deserve.
Breathable and Washable Luxury: Indulge in a neck pillow designed for both comfort and firmness, featuring dual pillowcases. The outer quilted cover adds an extra layer of plushness and is easily removable for convenient machine-washing.