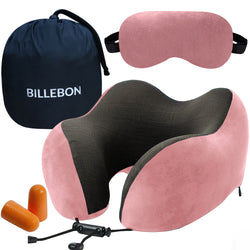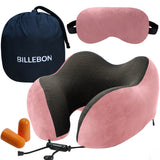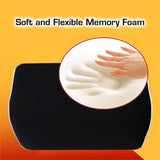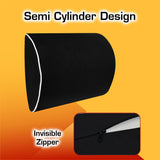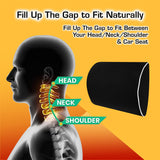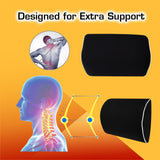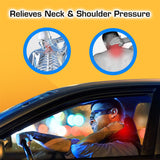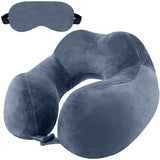 Billebon
Billebon Memory Foam Car Neck Rest Pillow Cushion, Headrest for Neck Support Travel Pillow for Car
Designed for Comfort: Daily driving to your long-distance workplace can be difficult on your neck. Billebon car neck cushion provides optimum support to the neck, cervical spine, and head making your travel pain-free and comfortable.
Ergonomic Design: Moulds itself perfectly to the neck area. This memory foam car neck pillow is ergonomic, relieves your neck pain, and can provide good support for your cervical spine and head.
Correct Driving Posture: The ergonomic car neck pillow design encourages a correct driving posture while reducing strain on your neck and head.
Great for Long Trip: 100% pure memory foam construction and compact. Our headrest pillow is made of comfortable breathable mesh fabric
Adjustable Belt: Comes with adjustable elastic strap. To install, simply adjust and secure it to fit your car with the adjustable strap.
Removable Washable Cover: The zipper design allows the cover to be removed and washed for easy cleaning.
Relieves Pain: Installing the car neck support makes the journey easy and comfortable without causing any disturbances.
Universal Fit: Designed to fit all car types, this headrest cushion boasts an elastic strap that effortlessly adapts to any car seat, securing the headrest in place and preventing distractions.