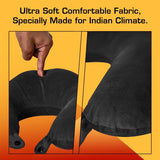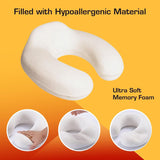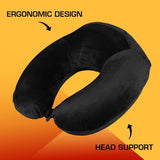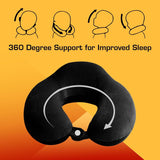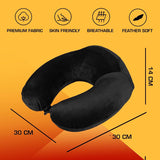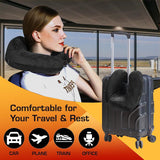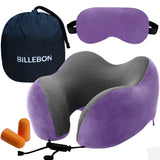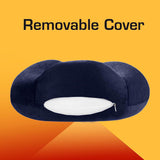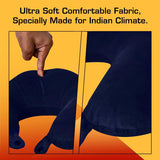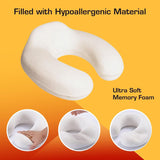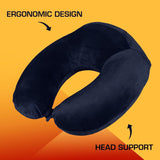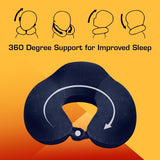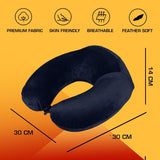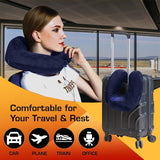 Billebon
Billebon Memory Foam Neck Pillow Multipurpose Comfortable Raised Back Neck Rest Travel Pillow
Ergonomic Shape with Added Neck Hump

: Billebon neck pillow for travel has an ergonomic shape & adjusts itself according to the shape of your neck and head to provide relief from pain. The memory foam neck pillow also has an added neck hump to provide unparalleled 360-degree support to your head while you sleep.

Washable Fabric with Hidden Zipper

: The cover on the billebon neck pillow for travel memory foam is made from premium soft touch fabric which feels smooth and can be used for hours while traveling or at home. The cover can be easily removed and cleaned. It comes with a smooth concealed zipper.

Lightweight and Portable

: Discover effortless travel comfort with our lightweight and portable memory foam neck pillow. Its compact design allows for easy transportation, taking up minimal space in your bag while providing maximum comfort on the go.

Premium Memory Foam

: Billebon travel pillows feature premium memory foam. Our memory foam neck pillow offers unmatched comfort and support for your neck and head. The high rebound foam ensures optimal relaxation. It's the ideal choice for your travel needs.

Multiple Color Choices

: Billebon neck pillows offer a range of vibrant and captivating colors. Travel in style and experience ultimate comfort with our eye-catching neck pillows. They make for an ideal gift and are perfect travel accessories for both men and women.

Versatile Comfort

: Our memory foam travel neck pillow is not just for travel! Bring the joy of relaxation to your family and friends by using this versatile pillow to enhance their home experiences. Whether working from home, watching TV, or indulging in a good book, this memory foam pillow provides ultimate comfort and relief from neck pain, ensuring no discomfort while leaning to one side for extended periods.