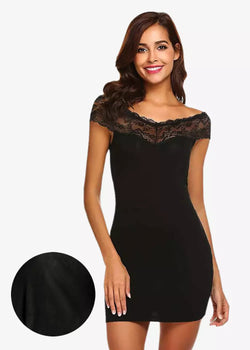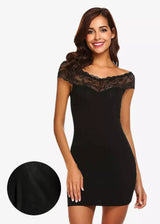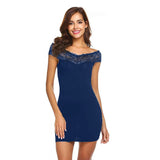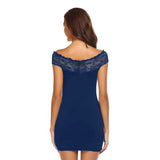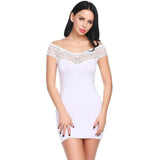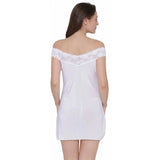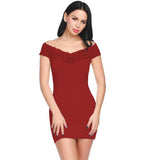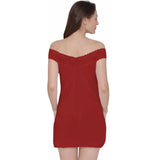 Billebon
WOMEN'S OFF-SHOULDER CHEMISE STYLE LINGERIE
Beautiful long Chemise style body-hugging babydoll lingerie. It comes with matching thongs

Self engraved floral designed lace off-shoulder neck makes you look like a Diva.

Made with high-quality soft fabrics consisting of 88% polyester and 12% spandex making it perfect for machine wash.

Available in free size, so you can embrace those pretty curves, giving you a comfortable fitting.