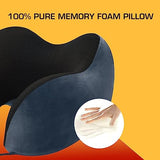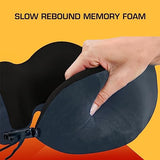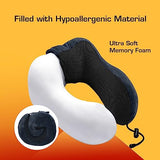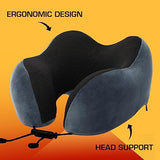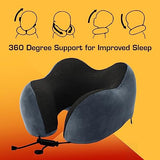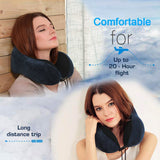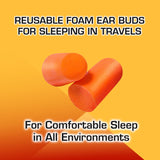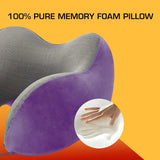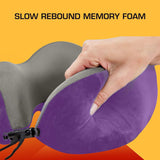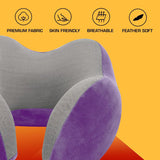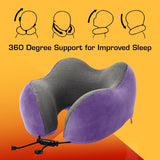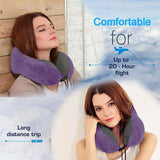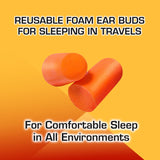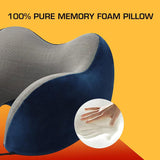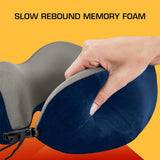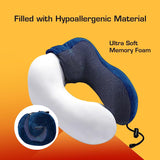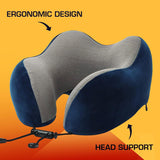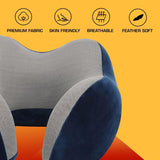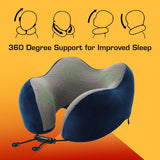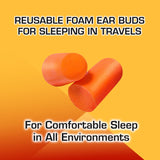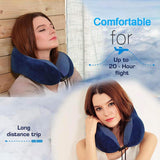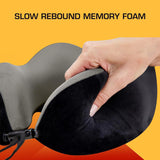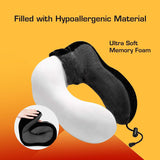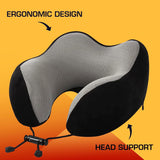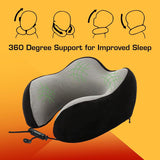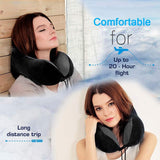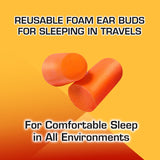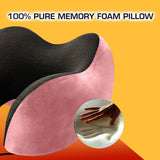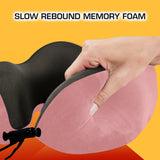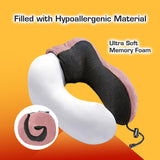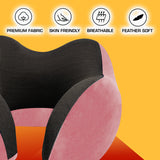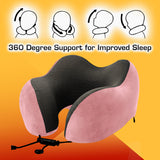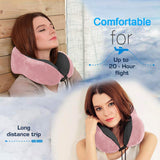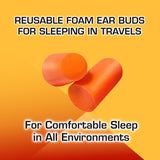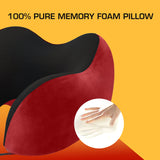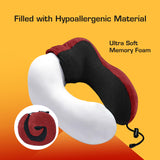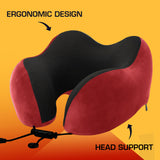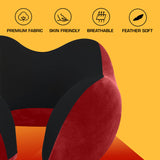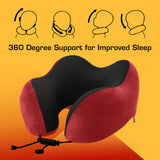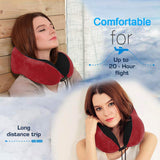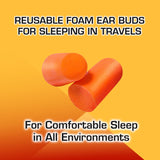 Billebon
Billebon Premium Memory Foam Travel Neck Pillow Combo With Soft Eye Mask, Carry Bag, and Ear Plugs
High-Quality Memory Foam

: Billebon travel pillows feature premium memory foam. Our memory foam neck pillow offers unmatched comfort and support for your neck and head. The high rebound foam ensures optimal relaxation. It's the ideal choice for your travel needs.

Adjustable Drawstrings: 

The pillow features an adjustable drawstring that can be tightened or loosened around your neck, providing the perfect level of comfort and support tailored to your preferences.

Ergonomic Support Design

: Our memory foam neck pillow offers perfect support with its multi-angle protection. The unique curve shape & double hump design provide excellent head support while the sides support the cheeks, effectively stabilizing the neck.

Washable Fabric with Hidden Zipper

: The cover on the billebon neck pillow for travel memory foam is made from premium soft touch fabric which feels smooth and can be used for hours while traveling or at home. The cover can be easily removed and cleaned. It comes with a smooth concealed zipper.

Lightweight and Portable

: Discover effortless travel comfort with our lightweight and portable memory foam neck pillow. Its compact design allows for easy transportation, taking up minimal space in your bag while providing maximum comfort on the go.

Premium Eye Mask

: Experience the comfort of our soft eye mask for sleep. Unmatched softness and a perfect fit ensure optimal comfort and total darkness. Ideal for home, travel, meditation, and more. Your ultimate sleep companion, loved by all ages.

Convenient Travel Pouch

: This traveling neck pillow comes with a sleek travel bag, making storage a breeze. Simply fold the pillow when not in use and store it with ease in the carry bag.

Ear Plug

: Reusable foam earbuds for peaceful sleep during travels.