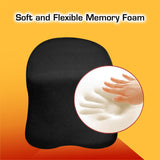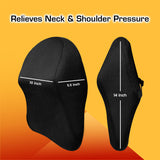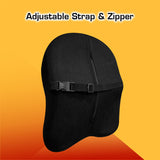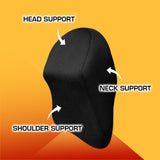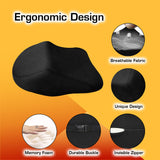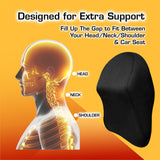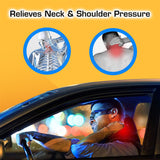 Billebon
Billebon Premium Memory Foam Car pillow with Soft Cover, Neck and Shoulder Support, Headrest Pillow for Car
Ergonomic Design: Meticulously crafted to deliver neck support, this design boasts a substantial thickness that caters to your needs. Specially designed to fit most cars, it fills the gap left by factory-installed headrests, providing the support you've been missing.
Premium Quality Memory Foam: Slow rebound and no deformation, both comfortable and supportive. When compared to another neck pillow, it will give you a different experience.
Adjustable Strap: Billebon car seat neck and back support Pillow is equipped with an adjustable strap that ensures a snug fit onto the seat. This ingenious feature prevents slipping or falling, securing the car neck support in place. It effortlessly adapts to various car seats.
Luxurious and Washable Cover: The outer cover is made of soft, anti-sweat fabric which has excellent breathability, providing a soft & luxurious feel, no skin discomfort or no heat and humid build-up unlike mesh and velvet covers it is comfortable in all seasons, with the zipper, you can remove and wash it.
Relief from Neck Pain: Extended periods of driving can lead to neck fatigue and discomfort. Enter our memory foam car neck pillow with its ergonomic design, expertly supporting your cervical spine and head. Experience relief from pain, making your journeys far more enjoyable.