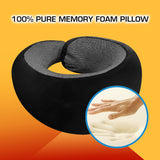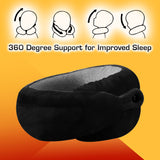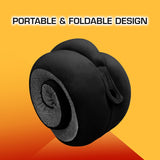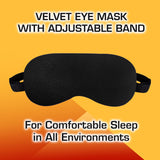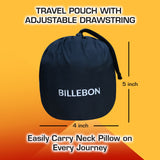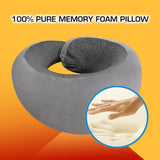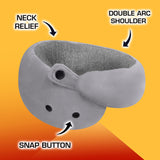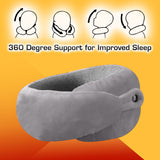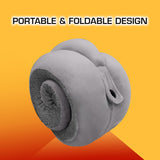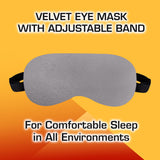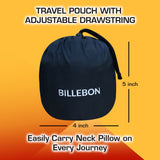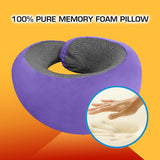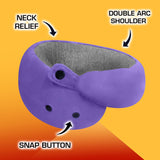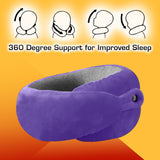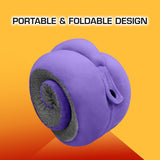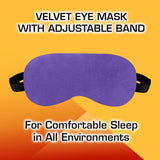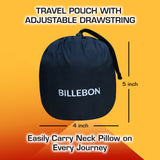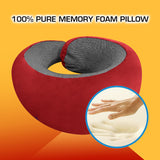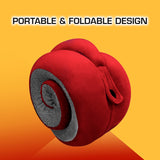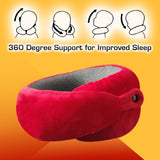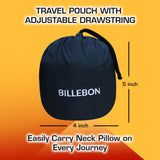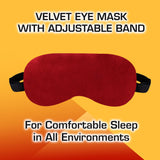 Billebon
Billebon Ultrasoft Memory Foam Neck Pillow for Travel with Premium Eye Mask and Carry Bag
High-Quality Memory Foam

: Our travel neck pillow is crafted with 100% pure memory foam which effortlessly molds to your unique neck shape for a personalized fit, guaranteeing the most comfortable position for your neck, no matter how your neck rests. It's the ideal choice for your travel needs. Whether you're on a flight, in a car, or any mode of travel, this neck pillow ensures optimal neck support & headrest.

Skin-Friendly and Soft

: Our Premium Memory Foam Neck Pillow is expertly crafted with a luxurious fabric blend, providing unbeatable softness, breathability, and stretchiness for maximum comfort during your travels!

Ergonomic Design

: Innovative ergonomic arc design. Our neck rest pillow for travel is designed to provide all-round comfort, this memory foam pillow is a game-changer for anyone who is looking for a pillow for neck pain.

Perfect Fit

: Experience a perfect fit like never before! Our neck holder pillow offers three levels of adjustment with snap buttons for the perfect fit.

Compact and Portable

: Efficiently compresses up to 70% of its size for easy packing and storage. Compact and easy to carry, this neck pillow is the perfect on-the-go companion and is ideal to be used as a neck pillow for airplanes or a pillow for train journeys.

Eye mask 

- Our premium eye mask has a soft and luxurious fabric that feels great against your skin, making it ideal for extended wear without any discomfort. Whether you're seeking a peaceful slumber during your travels or need a versatile blindfold for daily use, this exceptional mask meets all your requirements. With its customizable design, it effortlessly conforms to your unique face shape, ensuring the perfect coverage and darkness.

Convenient Travel Pouch

: This traveling neck pillow comes with a sleek travel bag, making storage a breeze. Simply fold the pillow when not in use and store it with ease in the carry bag.

Washable Fabric

: Your safety is our priority! Our soft neck support pillow is thoughtfully designed with a removable & washable cloth cover. After your adventurous journey, simply unzip and remove the cover to get rid of any germs or dirt it may have picked up along the way. Enjoy a fresh and clean travel companion every time.