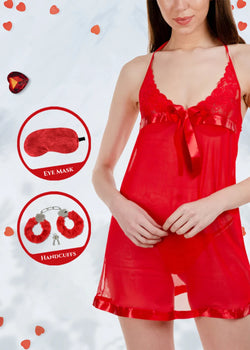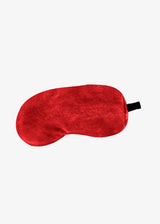 Indulge in a night of passion with this seductive combo of:
Red Lingerie
Red eyemask
Handcuffs
Lingerie - Lace babydoll backless lingerie. Sexy & great for any private occasion. Made with 100% silk lycra which makes it extremely smooth to the touch while being durable and elastic.
Eyemask - Perfect accessory for a peaceful sleep.Comfortable & soft material.
Handcuffs - Lock up yours lover's love with soft, furry red exterior handcuffs having metal construction, locking mechanism for restraint, designed for use on wrists.