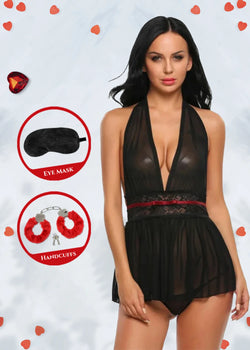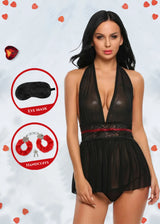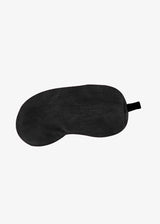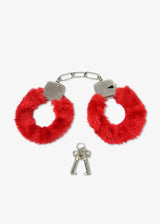 Billebon
Heartthrob Honeymoon
Designed to ignite your passion.Heartthrob Honeymoon combo contains:
Black Lingerie
Black Eyemask
Handcuffs
Lingerie - Hot & Sexy, halter neck and backless Babydoll lingerie. It comes with matching thongs.
Eyemask - Perfect accessory for a peaceful sleep.Comfortable & soft material.
Handcuffs - Lock up yours lover's love with soft, furry red exterior handcuffs having metal construction, locking mechanism for restraint, designed for use on wrists.