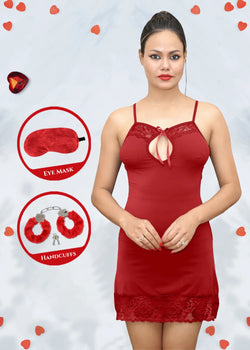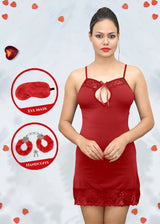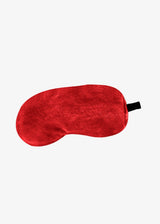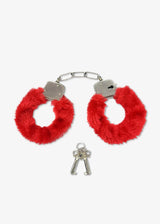 Billebon
Heartfelt Heat of Romance
Turn up the heat with this alluring combo of:

Red Lingerie
Red Eyemask
Handcuffs
Lingerie - Experience the romance with pretty semi sheer babydoll dress.
Eyemask - Perfect accessory for a peaceful sleep.Comfortable & soft material.
Handcuffs - Lock up yours lover's love with soft, furry red exterior handcuffs having metal construction, locking mechanism for restraint, designed for use on wrists.