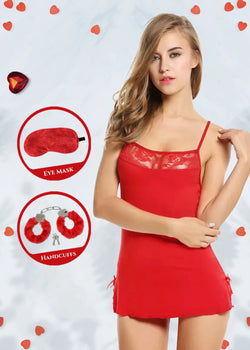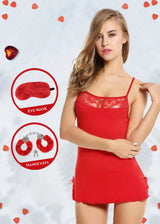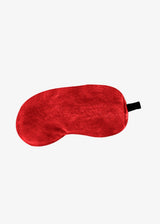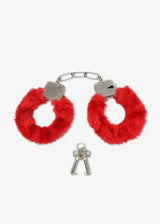 Experience the ultimate thrill with our daring combo having:
Red Lingerie
Red Eyemask
Handcuffs
Lingerie - Babydoll dress with G-String panty.The see-through design on the upper part of the chest will give a lot of attention to detail on your figure while also making your beauty stand out!
Eyemask - Perfect accessory for a peaceful sleep.Comfortable & soft material.
Handcuffs - Lock up yours lover's love with soft, furry red exterior handcuffs having metal construction, locking mechanism for restraint, designed for use on wrists.